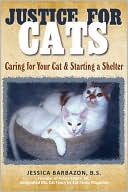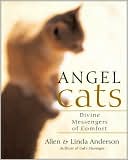 "Bastian and I have wondered all winter when Mama was going to use the writey box again. We have had our paws full just helping her quilt. Once the funny smelling tree went away, we got our climbing tree back by the window, so now we can watch the fuzzy tails. Mama puts bird seeds out, and peanuts, and corns ... so the wild critters can have some foods too. I think, pursonally, that Sebastian would rather go chase them than watch them eat, but being a more dainty and refined kitty, I prefer to watch from inside where it's warm!
We found the funniest book. There is actually a catalogue where we kitties can order our very own things! Here is an excerpt: "
From the comfort and convenience of her own home, kitty can order the Endless Curtain, a set of 500-foot-long drapes mounted on a roll that will enable her to have a continual supply of fresh curtain on which to sharpen her claws. Or she may choose the Temperature-Controlled Mouse Cellar, perfect for storing dead dry-iced mice under ideal conditions to keep them fresh for months on end, offered in a variety of sizes and configurations.
"
What absolute fun!!! I must be sure she orders one for 'Bastian and I!
We have watched the squirrels with much interest this winter. Mama says they are so smart, but I don't think so. Well, one of them is. One is a little Fox squirrel, and she is very clever. She
tunneled
under the snow as she went from the tree to her hidey places. The other silly squirrels didn't find all the peanuts until just a few weeks ago! It is not yet warm enough to have the windows open for sniffies, but I hope soon it will be.
Sebastian has a new love interest, he has been writing secret sonnets to Miss Elisabeth Bennett. He is really quite hopeless. She invited him to call upon her as they were "at home" on Sunday afternoons. I do hope he remembers his manners. He can be such an oaf at times. I guess it's okay to have a brother. Unless he's eating my kibbles ...
Misty